The MVP is the version of a new product that allows Blocshop and your team to collect the maximum amount of validated learning about customers with the least amount of effort. The essence of your core idea is delivered as a barebones solution. The solutions is, however, sufficient for usage by early adopters. As a product, it has tangible qulities that express a look and feel.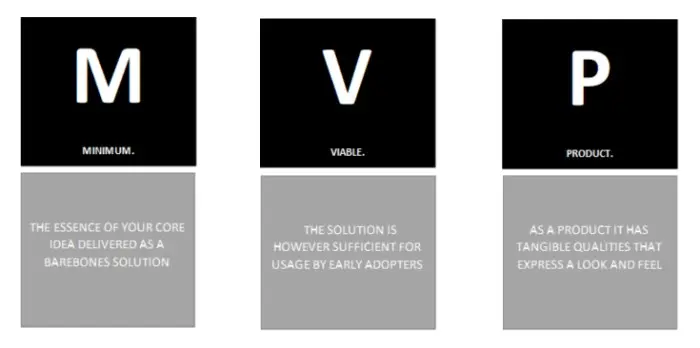 What's the purpose of an MVP
The purpose of a Minimum Viable Product (MVP) in custom software development is to quickly build and test a basic version of a product with limited features in order to determine if there is a market for the product. An MVP also allows us to gain valuable user feedback, which can be utilized to improve the product before full-scale release.
The goal of an MVP is to reduce the risks associated with developing an untested software product by ensuring that it meets customer needs, is functional, and will be accepted by the market before investing too much time and money into further development.
"How much will it cost to build an MVP that will enable me to validate a business idea?"
$5.000? $15.000? $50.000? In order to arrive at a price, it is necessary to determine the scope of work required to deliver your MVP. 
Blocshop runs a discovery session with clients to determine key aspects of the project such as: 
Design – what is it? Who is going to use it? 

Features – what should it do? 

web-based app / mobile app (android/ios) – how will users access it? 

API development/integrations – does it need to work with other systems/products? 

Project timeline – when can we deliver it? 
A closer look at MVP functionality & scope
Let's use the example of high-level requirements for an app Blocshop has already built.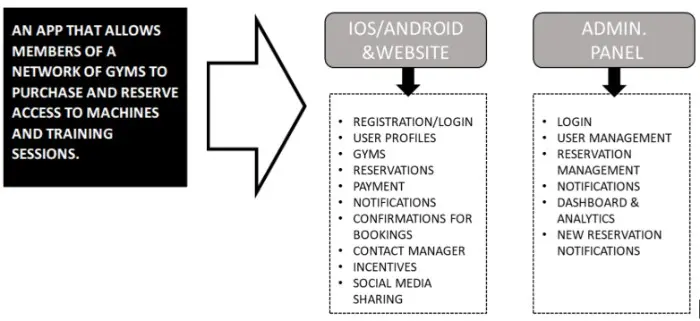 Building an MVP with this functionality requires the following scope of work: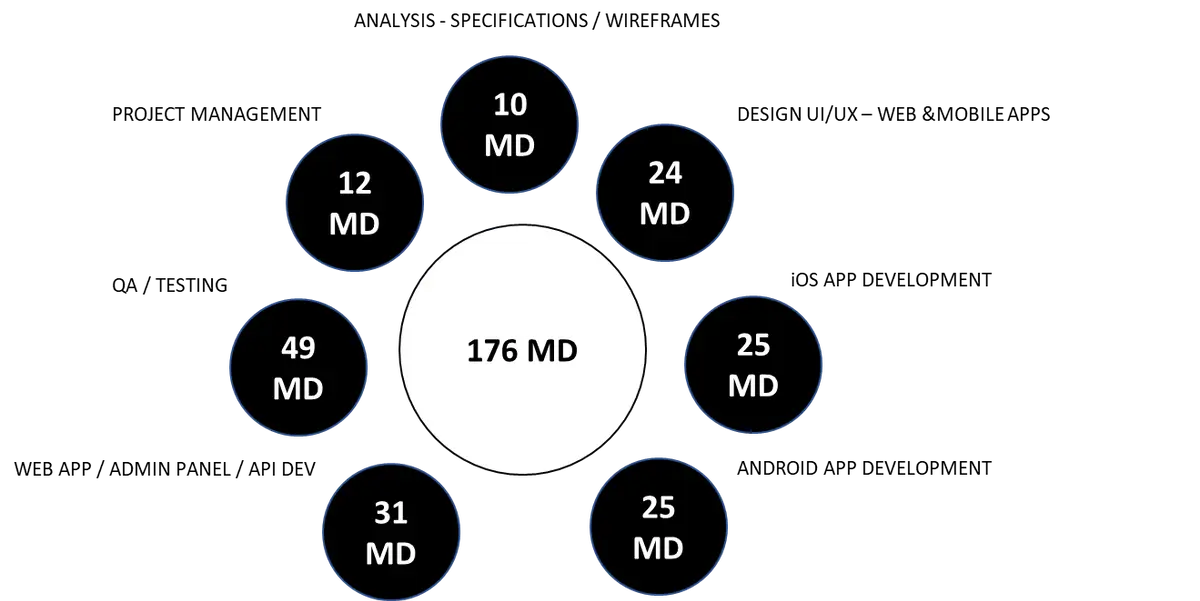 MVP pricing in custom software development
Blocshop uses the formula, SCOPE : MAN-DAY RATE to estimate your project price. Estimates are based on how much time a resource needs to complete certain project specifications. More concise specifications greatly help to provide a more precise project calculation. 
The magical beast of unfettered capitalism dictates that not all markets are created equally. Therefore, when choosing an agency to build your MVP, you can encounter vastly different pricing across geographies.
The example of the defined project scope yields a broad range of project costs across geographies. Blocshop utilizes the best of both worlds to deliver quality technical expertise at a price that lets you validate your business idea.
Blocshop's approach to building an MVP
Blocshop offers a comprehensive approach to building an MVP that consists of multiple stages to ensure the best product is created. The first stage is discovery, during which initial customer requirements are gathered and analyzed to identify key objectives.
The next stage is mapping, where those objectives are mapped out in detail and capacity planning is undertaken to determine what resources need to be allocated. The design follows, involving wireframing, user experience (UX) design, and user interface (UI) design.
After this comes development, where developers create the product according to the specifications determined in the earlier stages. Testing follows, ensuring that the software meets customer needs and works as expected. Finally, launch support is provided in case any issues or changes come up after launch.
Some stages of the process may repeat if necessary; for instance, if issues arise during testing that require further design or development work. By utilizing this approach, Blocshop helps customers create a successful MVP quickly and efficiently.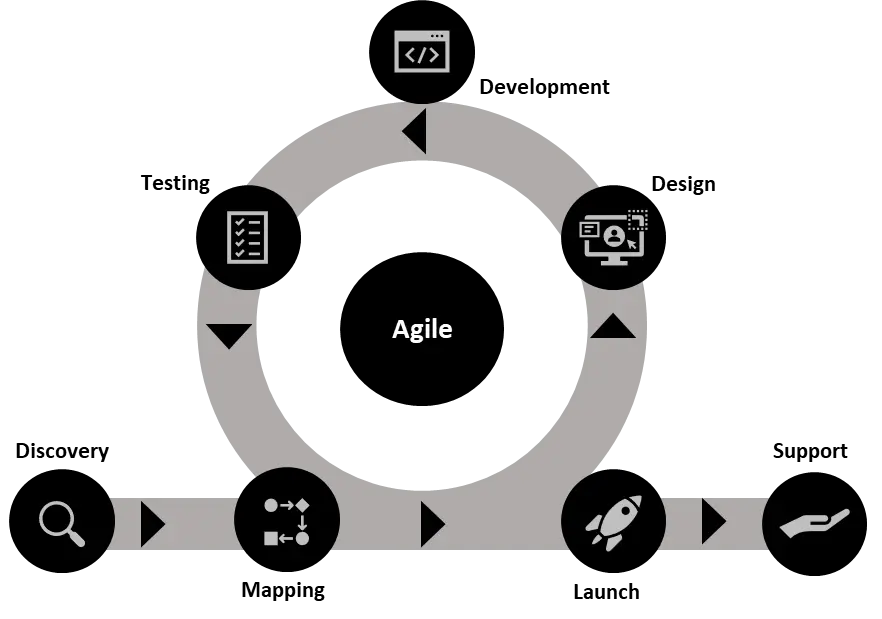 Developing an MVP is essential for validating a business idea and reducing the risks associated with launching a product. It's important to carefully consider your project scope in order to determine the cost of building an MVP, as well as the type of agency you partner with.
Blocshop provides comprehensive services designed to ensure customers have a successful MVP quickly and efficiently. With our approach combined with careful consideration of budget and your goals, Blocshop can create an effective MVP that will help validate your business idea without breaking the bank!